Nepali Quotes and Proverbs
If you are here looking for some neat, thoughtful and deep Nepali quotes and proverbs then you have come to the right place. This post is dedicated to listing great quotes in Nepali language. You will also find phonetic transcription along with a rough English translation. The lines are also presented with cool graphics that go well in social media.
Here are some Nepali Quotes and Proverbs for you
1. Thoughtful Nepali Quote
Unicode
थोरै मान्छेले मात्र तिम्रो दुःख बुझ्छन्,
बाँकी सबैले त कहानी सुन्न मनपराउछन्।
Phonetic
Thorai manchhele matra timro dukha bujhchhan,
Baki sabaile ta kahani sunna man parauchhan.
Rough English Translation
Only few people will understand your grief.
The rest just want a story to listen.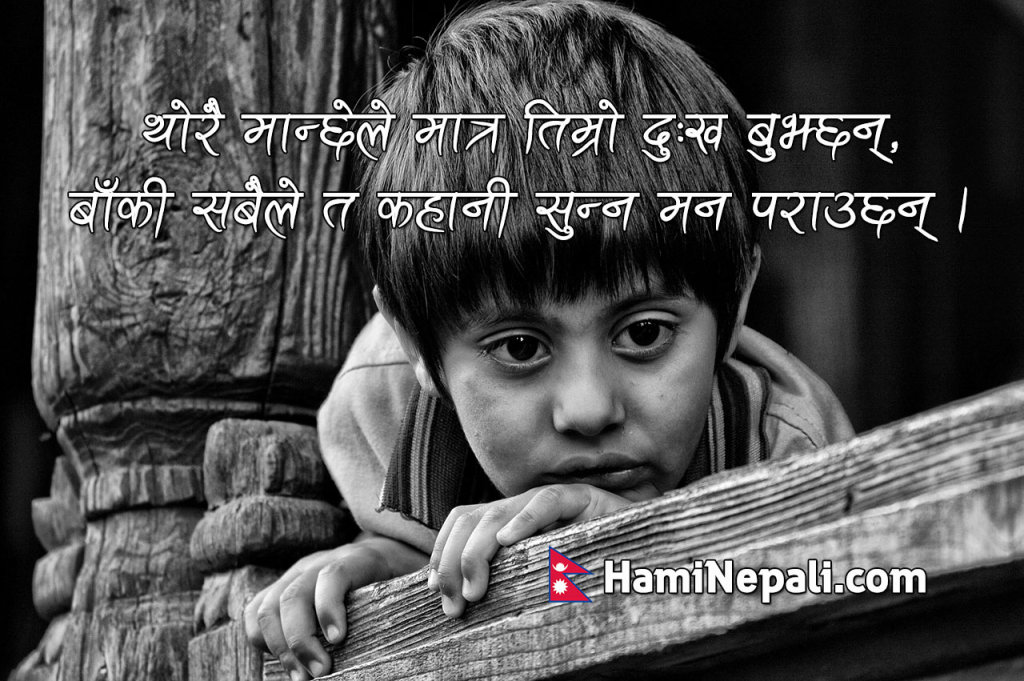 ---
2. Popular Nepali Quote by Laxmi Prashad Devkota
Unicode
मानिस ठुलो दिलले हुन्छ , जातले होइन ।
Phonetic
Manis thulo dilale hunchha, jaatale hoina.
Rough English Translation
People become great because of their heart and not by their race/cast.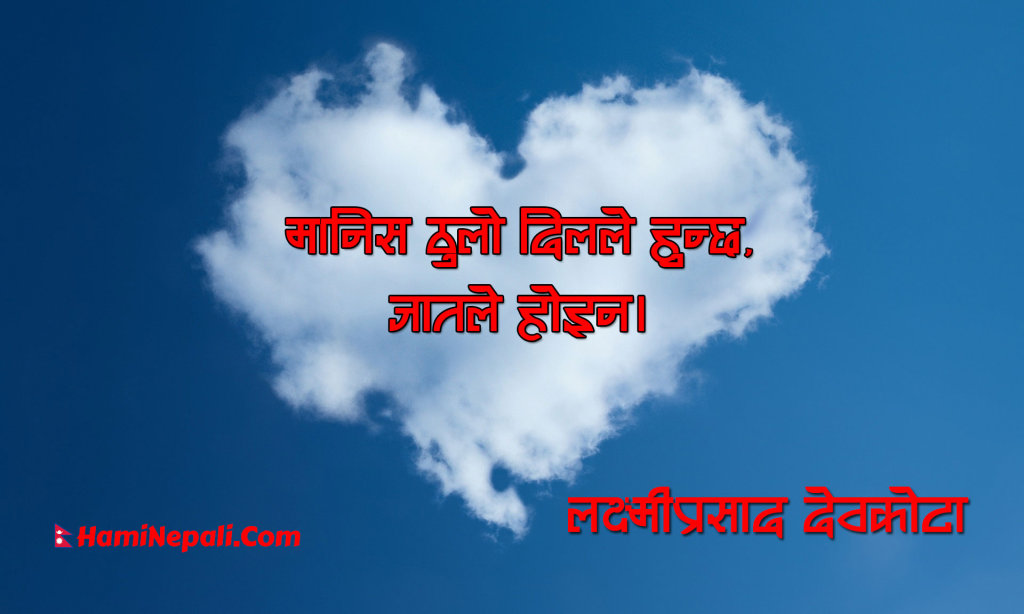 ---
3. Another Popular Nepali Quote
Unicode
उदेश्य के लिनु, उडी छुनु चन्द्र एक।
Phonetic
Udeshya ke linu, udi chhunu chandra ek.
Rough Translation
Aim to fly and touch the moon together. (More like: Aim for the stars or Dream big)
---
4. Beautiful Quote
Unicode
राम्रो त हेर्ने नजरमा चाहिन्छ
खोट लगाउने हो भने त
चन्द्रमा मा पनि दाग भेटिन्छ
Phonetic
Ramro ta herne najarma chahinchha
Khot lagaune ho bhane ta
Chandrama ma pani daag bhetinchha
Rough Translation
Somewhat similar to, "Beauty lies in the eye of the beholder".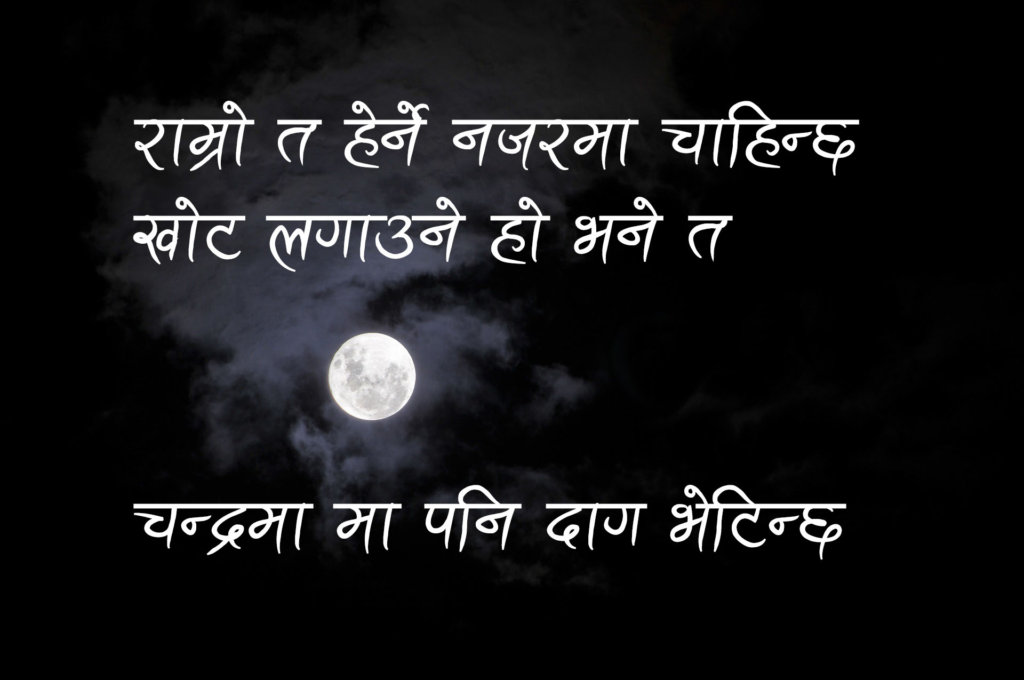 ---
I promise to continuously update this post to add new and awesome Nepali quotes and proverbs. So, bookmark this page to come back the next time. Feel free to share the images and quotes.
---